---
UCLH strategic and annual objectives 2021/22
Continue to reduce avoidable harm through agreed safety priorities and annual infection targets.
Maintain patient experience, focus on new ways to connect with our patients and their families / carers / visitors.
Work towards all contact and booking with patients and GPs being timely, accurate and professional.
Ensure our safety and infection prevention and control processes minimise the impact of COVID-19 for patients and staff.
Deliver the hospital and community COVID-19 vaccination programme, working with partners across the integrated care system.
Continue to deliver the objectives of the existing Biomedical Research Centre funding and achieve success in the next competition.
Develop our digital health research capability and partnerships to develop advanced analytics as a key part of the "Research Hospital".
Develop and encourage research opportunities for junior doctors, nurses and other clinical staff across UCLH.
Drive and lead research to understand and mitigate the impact of COVID-19 in global healthcare.
Use the capabilities of our Electronic Health Record to transform how we deliver patient care both within UCLH and with partners in North Central London.
Provide rapid treatment to patients with the greatest clinical need and take significant steps towards treating patients within agreed waiting times standards working collaboratively within clinical networks.
Improve the flow of acute patients in our emergency department to admission and shorten the time patients wait for discharge from the trust.
As host of the cancer alliance, define and deliver the best approach for cancer recovery across North Central London, spanning early diagnosis, treatment and support for cancer patients.
Work with the wider London network to maintain flexible critical care capacity to deal with any future Covid surges.
Reduce the time that patients are currently waiting for services from North Central London providers by prioritising patients and aligning resources with all our integrated care system partners.
Deliver our strategic programme for 2021/22: complete the reorganisation of all sites to meet post-COVID-19 requirements and work with stakeholders to agree the best solution for the Mount Vernon Cancer Centre transition.
Show care for all our staff by being a diverse and inclusive employer, including improving the experience of our black, Asian and minority ethnic staff.
Create a vision for organisational development at UCLH, with a cohesive OD offering to respond to the needs of an ever-evolving health care environment.
Provide excellent education and focused development opportunities, ensuring we are able to respond adequately to any future COVID-19 demands.
Make UCLH a great place to work by encouraging better working relationships, reducing bullying, offering more flexible and remote working, and focus on staff safety, and supporting staff to recover from the pandemic through focus on mental health and well-being.
Play a lead role in developing an integrated care system in North Central London, enabling transformation of services and financial sustainability post COVID-19 for UCLH and the wider system.
Achieve financial plan with a focus on controlling expenditure, increasing non-NHS income and ensuring underlying financial position is sustainable upon exiting national COVID-19 financial arrangements.
Deliver productivity improvements utilising our strategic investments to drive further improvement working closely within our Sustainability and Transformation Partnership to identify further opportunities.
Deliver our services sustainably by delivering on our Green Plan, including reduction of our carbon footprint.
---
Jon Snow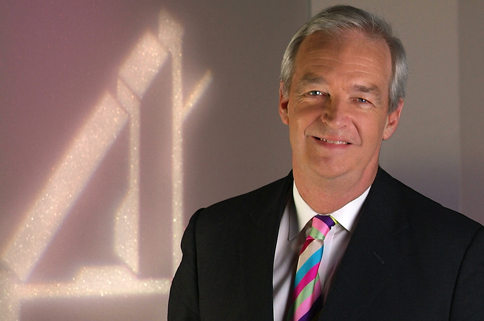 Jon Snow, Channel 4 News anchorman, visited University College Hospital after being knocked off his bike late one evening.
He entered A&E during a busy period with a bruised chest but says: "The moment the admissions team learned that I had been thrown from my bike I was prioritised and seen by a doctor within about five minutes. I genuinely think I wasn't recognised and prioritised because people recognised me. "The doctor who tended me was brilliant, and she worked with a team that had clearly been together for sometime - they worked like clockwork but with great humanity too.
"Eventually, after four hours they were prepared to let me go and I didn't mind that it was 2am. I was delighted to be going home and grateful for the world beating medical assistance I had received."
---
Angela Rippon
TV broadcaster and presenter Angela Rippon is supporting a Royal College of Nursing campaign to improve hospital care for people with dementia. She said kindness and caring were 'vital values' when it came to treating patients with the condition. Angela, whose mother had dementia, said: "I would ask staff to just be friendly and employ a bit of humanity with everybody – not just people with dementia. Be kind and caring and never forget the carers. The carer and the person with dementia come as a combined unit and the carer might also be under terrible stress. Some doctors totally ignore them and do so at their peril because then you can end up with two patients. Never ever underestimate the value of the carer or the fact that they need to be treated with as much kindness and compassion as the patient."
---
Ben Fogle
Ben Fogle, globetrotting broadcaster, underwent treatment at the University College Hospital infectious diseases unit and Hospital for Tropical Diseases.
He said: "The care I received was extraordinary. It was the enthusiasm and kindness of the staff that got me through the treatment. They were a great team!"