Consultants
Mr Muneer is a consultant urological surgeon and andrologist. He specialises in general urological conditions, diagnostic urology services and has a specialist interest in genital oncology and oncoplastic reconstruction. He also manages men with hypogonadism, testicular conditions and corrective surgery for Peyronie's disease.
Mr Muneer is Honorary Senior Lecturer at University College London (UCL). He completed his higher degree (MD) at UCL investigating the physiology of smooth muscle dysfunction. Having completed his higher surgical training in Oxford, he undertook further visiting fellowships to the University of Bern, University of Paris as well as completing a Senior Fellowship at UCLH.
Mr Muneer is the Lead Clinician of the Penile Cancer Supraregional Network. He is Also Chair of the BAUS Section of Andrology and President of the BSSM.
Dr Alifrangis is a Consultant Medical Oncologist specialising in the treatment of urological cancers including Prostate, Bladder, Testicular and Penile cancer.
Dr Alifrangis obtained his Medical degree at Guys' Kings and St Thomas' Medical school where he was awarded the university Gold Medal for Medicine. He undertook postgraduate medical training in London teaching hospitals and trained in oncology on the Imperial College Medical Oncology rotation. As an academic clinical fellow he worked on hormone resistance in prostate cancer and subsequently secured a Wellcome trust fellowship to undertake a PhD at the Sanger Institute and University of Cambridge.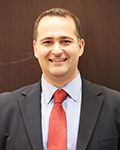 Mr Hussain M. Alnajjar is a Consultant Urological Surgeon and Andrologist at the Institute of Urology, University College London Hospitals NHS Trust. Mr Alnajjar is fully trained in managing general urological conditions and diagnostic urology services. He has specialist interest in male factor infertility, erectile dysfunction, Peyronie's disease, genito-urethral oncology, oncoplastic reconstruction and testicular cancer. He also manages men with all testicular conditions, hypogonadism and pelvic pain disorders.
Dr. Ramachandran qualified from Guy's & St. Thomas. Following a year lecturing at St. George's Medical School (during with he attained a PGHCE), he trained in general radiology (FRCR), followed by fellowships in interventional and urological radiology. The latter steered him to the centre of excellence at UCLH where he undertook subspecialist training and was appointed as a substantive consultant.
He is currently regional lead for renal cancer radiology and a core member of the prostate, bladder, penile and testicular MDTs. He also helped to establish the radical prostatectomy surgical planning meeting which been shown to improve surgical outcomes.
He is a core member of the urological interventional radiology team, undertaking a wide range of procedures including nephrostomies, ureteric stenting, biopsy and PCNL.
His main research interests are in the novel use of imaging in urological disease and the use of medical informatics to support patient care. He is currently joint national lead for the NIHR Health Informatics Collaborative in prostate cancer. Current imaging projects include the development of 3D renal models for nephrectomy / ablation planning and the use of touch-free interfaces in surgery.
"UCLH is renowned as a world leader in urological imaging. I feel very privileged to be part of this team, and indeed of the outstanding and inclusive, urological surgery and oncology teams."
Clinical Nurse Specialists (CNS)
Clare has been a clinical nurse specialist caring for men diagnosed with penile cancer since 2009. She has a background in urology and is currently completing her Masters degree in cancer care. One of Clare's greatest achievements is setting up the first support group in the UK for males diagnosed with penile and urethral cancers.
"I am passionate about providing all patients with the highest standard of care"
Email: clare.akers@uclh.nhs.uk
Hilary trained as a RGN at UCH in 1983, and went on to have varied surgical experience, mainly in urology as a ward sister, and also a nurse manager in both the NHS and the private sector. In 1995 she was appointed a urology CNS at Central Middlesex Hospital when there was an increasing demand for nurses in specialist areas with knowledge and skills to support urology patients. In 2001, with funding from the NHS Plan, she was employed as uro-oncology CNS and team leader at Buckinghamshire NHS Trust.
In September 2014, Hilary was appointed as lead CNS for uro-oncology. She has a BSc (Hons) in Cancer and Palliative Care and is registered as a Specialist Practitioner in Adult Nursing with the Nursing and Midwifery Council. She has recently completed her MSc in Cancer Studies at Oxford Brookes University.
Hilary's responsibilities within the Trust and London Cancer are to provide managerial and professional nursing leadership across the uro-oncology service. She oversees planning and delivery of cancer services to help personalise the cancer pathway for individual patients and to meet the complex information and holistic needs of patients and their families.
'I am dedicated to providing safe evidence-based cancer care, and to continually assess the patient experience to improve our service'.
Sadie is the newest member of the team having joined in May 2017. Prior to this she spent much of her career on the Urology wards progressing to Deputy sister. More recently Sadie spent 18 months in pre-assessment before joining the Andrology team becoming specialist nurse to men with penile and testicular cancer.
Sadie's ambition is to focus on her role as Clinical nurse specialist and key worker - promoting the best possible care and support for patients and families dealing with Penile and testicular cancer. Sadie hopes to continue her professional development by commencing a bachelor's degree in cancer care.
"Being able to provide patients with the best ever care and support is my main goal, and I am dedicated to be able to deliver this in a safe and professional way"